Couchsurfing.org is one of the greatest internet inventions ever for traveling, but unfortunately over the years some people have done their best to turn it into another sleazy "hook-up" network, and use the website to get play.  Before I go further I want to say, if you're reading this and you use Couchsurfing principally for hooking-up, you're a pathetic loser.  Take your sad, bored, out-of-ideas ass to one of the 17 million other dating websites that exist.  Ok, I got that off my chest.
For those who don't know, Couchsurfing.org was created about 10 years ago as a social network to put travelers in touch with locals around the world.  The main idea is for people to help out travelers passing through by offering them an extra bed/couch/place to sleep, or by showing travelers around their city firsthand with tips, suggestions, & sometimes even tours.
Now most people who I tell about Couchsurfing immediately respond with, "But how do you know they won't murder you?"  Well to you my non-traveling friends, I'd first like to tell you that most people around the world don't want to murder you.  I know it's hard to believe, but most people are good at heart, and sincerely want to help you out.  Secondly, Couchsurfing is based on the trust system where travelers leave positive or negative reviews on each person's profile after meeting them.  These references/reviews can't be erased, so you can get a good idea of who someone is based on what others say about them.
An example of a positive reference might be,  "Lisa was awesome – she took us to the park & introduced me to her friends.  London would not have been the same without her, & I recommend staying with her if you go to London!"  An example of a negative reference might be, "Ned was weird.  I felt uncomfortable when he turned on techno music, ripped off his shirt, started smearing nutella on his chest in front of me, & asked me if I wanted to have sex with him. I do not recommend staying with Ned."  
Unfortunately there are more & more stories like Nutella Ned's coming out of Couchsurfing everyday.  But despite that sad fact, I still highly recommend using Couchsurfing to travel.  The good FAR outweighs the bad, and with a little bit of selectivity & smarts, Couchsurfing should enrich your travel experiences, not detract from them.  Use Couchsurfing correctly and you'll have amazing & authentic experiences & make lifelong friendships.  Use Couchsurfing incorrectly & you could find yourself in a situation like I did one night in Berlin, Germany.
Couchsurfing Hosts Nymphos in Berlin
I had been on the Grecian islands for a while, and needless to say, hadn't been worried about connecting to the internet too much.  I paid to use an internet cafe, and spent 30 minutes blasting out requests to Couchsurfers in Berlin, my next destination, without taking the time to properly investigate their profiles.  I just needed a place to stay, and besides, I had had no negative Couchsurfing experiences so far, so how bad could it be really?  That turned out to be pretty naive of me…
When I checked back into the cafe a few days later, I had received almost all denied Couchrequests, but had one invitation. Sophia seemed to have a decent profile.  She had one reference from some guy named Michael & was located in a good part of town, plus I didn't have any other invitations, so I confirmed.
A couple of days, a delayed EasyJet flight, a long train ride into the city, & directions from a few people on the street later, & I finally arrived at Sophia's apartment & knocked on the door.  It was almost midnight, so I let out a huge sigh of relief when someone opened up.
"Hey – are you Ford?"  the girl who opened the door asked me.
"Yea, are you Sophia?"  
"Yea, come in.  We waited for you at the airport for a few hours, but you never came so we had to come back home."
"Yea, thanks & sorry.  The flight was delayed.  I'm just glad to be here though, I seriously thought I was going to die when we were landing," I replied truthfully.
Yea, those flights are cheap for a reason.  Here take a seat.  You want a beer or something?  
After all the chaos that I had been through the past 10 hours, and the fact that I was now in Germany – beer capital of the world, that was perhaps the most well-timed beer of all time.  "Yes, I would love a beer." I answered as I slid my backpack off onto the floor.
So there we sat in her kitchen, making small talk, getting to know each other, I asked her questions about Berlin, she was asking me questions about my trip & what I had done so far, etc. etc.  I remember thinking to myself that Germany was off to a good start after all.  
But after about 15-20 minutes or so, she asked me if I wanted another beer, got one out of the fridge, handed it to me, and asked as she was sitting back down, "So, do you like sex?" 
*insert 2-3 second awkward pause*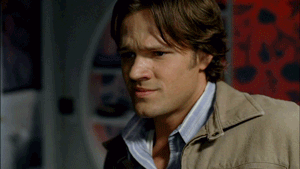 "Um….what?"
"Do you like sex?  You know, like having it." she repeated.
"Uhh….yea I guess so.  I mean, who doesn't right?" I half responded, half nervously chuckled. That is a weird question to ask someone you barely know, I thought.
I quickly changed the subject and steered the conversation in another direction.  I'm usually pretty good at that, but after a minute or so she completely jerked the conversation back where she wanted with her next question, something along the lines of, "So what's your favorite position?"
Okay, I thought to myself, she clearly wants to talk about sex.  I tried to ignore it the first time, but that didn't work.  This is weird, but I'm an adult & I can handle this.  Maybe talking about sex openly with strangers is normal here in ole' Deutscheland.  I don't want to be rude to my new Couchsurfing host, but this is definitely weird.
"Why do you keep asking me about sex?" was the best comeback I could muster.
"Well, I just really like sex.  I think it's a great hobby."
Hobby?  Really Sophia?  You think sex is a good hobby?  Well I think collecting baseball cards is a good hobby.  You know what else is a good hobby?  Not creeping your Couchsurfers out within 20 minutes of knowing them.  Ever thought of trying that hobby out Sophia?
"Huh."  was all that came out of my mouth.
With a proud & matter-of-fact aire, Sophia continued, "Yea, actually me & my flat-mate Michael have a competition.  We like to see who can sleep with the most Couchsurfers.  We try to have sex with at least 10% of our Couchsurfers."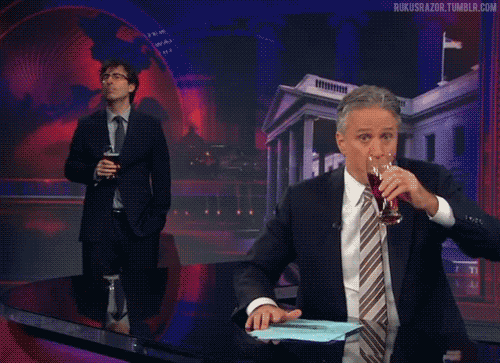 I choked on the beer that I had been taking a swig of in that very moment, wiped my mouth off, & remarked, "Is that right?  And which one of you is winning?"  Somewhere in the back of my mind the name Michael rang a bell…
"Well, Michael was, but I think I am now.  I've been getting laid a lot lately!  Michael says it's not fair because I'm bisexual, I have double the opportunities.  But Michael's just into guys!"
"Into guys?" I asked.
"Yea, Michael's gay.  I told him him being bisexual is more fun, but Michael just likes guys, HEHE!
Yeah…..big "hehe" there Sophia.  My chances of getting sexually assaulted just went from "extremely high" to "already been raped."  Out of my 2 new Couchsurfer hosts, at least 1.5 of them wanted to do the hokie pokie with me.
"Yeaaa, I don't really believe in that.  I try to use Couchsurfing just for traveling & not as a dating site.  It says that in the guidelines when you sign up, ya know?" 
"Yea, but whatever it's just fun.  So do you like to use toys in bed?" Sophia continued, after acknowledging & charging headfirst through the NOT INTERESTED sign that I just tried to put up.
At this point I realized that there was nothing I could do to change the subject.  This German chick was just too blunt & too horny to talk sense into.  I was sure that I was not getting anywhere near her "10%, so I decided to play along.
"I don't really know much about them – but I bet you do."
"Oh yea, they're great."
To keep things PG-13, I won't get into too much detail, but I will say that she proceeded to describe to me, in detail, what her favorite sex toy was.  She didn't really need to though, because after telling her that I wasn't familiar with said toy, she immediately informed me, "Well, there's one right there."
She pointed, so I turned around, and right behind me on the shelf next to a stack of plates was a little football looking plastic thing with a handle on it that I presumed to be the previously mentioned contraption of sinners.
"Don't worry, it's clean" she told me.
I made a mental note not to eat anything in the apartment.
The conversation went on for a while longer before we both got tired and went to sleep, her in her bed, and me on the air mattress on the floor.  Despite Sophia getting straight to the point about her intentions with me, nothing ended up happening during my 4 day stay there.  Luckily her flat-mate Michael never made a move on me either, but he did pressure me to have a threesome with two German girls who we had just met in a club a few nights later.  He simply could not understand why I wouldn't go home with to have sexual relations with two strangers, and tried to make me feel like I wasn't "man" enough (ironic from a gay guy huh?).  He became so mad & aggressive with me, that it finally convinced me to leave the next day.
How to Avoid Weird Couchsurfing Experiences
Why were Sophia & Michael so sex-deranged?  To each his own, and who am I to judge how you want to live your life, but why were they so hell-bent on imposing their sexual appetites on me, their guest, their Couchsurfer?  
I don't know if I'll ever have the answer to that question, but I do have the answer for avoiding these types of Couchsurfing experiences – BE SELECTIVE!  I copied, pasted & blasted this Couchsurfing request out to around 20 people in Berlin, without even reading their profiles. Because I didn't take the proper time to investigate who I was going to be staying with, I ended up with two freaks who wanted my wienerschnitzel.
Take your time when investigating people's profiles.  Read everything thoroughly – see if you would get along with this person.  Read the references other people left them.  If they have multiple positive references you can be pretty sure they are a decent person.  If they don't have references, try to do some research on the person by messaging back & forth a bit, getting their Facebook, or calling them on the phone.
My friend Rachel from the blog Hippie In Heels has a great article 9 Tips for Safe Couchsurfing for more in-depth tips & safety-protocol for the network.  She's used Couchsurfing all over the world, and highly recommends using it, even as a solo female traveler.  Which brings me to the last point I want to reiterate….
Couchsurfing is Still Safe & Recommended
As I mentioned at the beginning, despite the random creeper, Couchsurfing remains an invaluable tool for travelers.  For every weird Couchsurfer I've met (there have only been a handful), I've met 10 REALLY COOL Couchsurfers.  I'll never forget Yohana, who took me to a hidden waterfall in Bali, or Leo, who let me crash at his beach house in the Grecian islands for a week, or Susie, who gave me the keys to her apartment during the 2008 EuroCup & took me out to all the celebrations.  All of these experiences were not just highlights of my trips, but memories that I will never forget.  That is what the beauty of Couchsurfing is – meeting & spending time with locals, doing what they do, going where they go, REALLY digging into their culture, and getting a chance to see their version of life.
What do you think about Couchsurfing?
Do you have any good Couchsurfing stories?  Have you had similar experiences?  Would you recommend using Couchsurfing to other travelers?  Or are you reluctant to use Couchsurfing for reasons such as this?  I'd love to hear about your Couchsurfing stories in the comments below!