Now before all the overly patriotic 'MURICA! bubbleheads jump all over me & start calling me a "communist traitor" or something, let me just say that I love the United States of America. Don't believe me? How bout this: I'm white, I bleed red, and my collar's blue, by God! (there, that profound rhetoric should be enough to satisfy at least the Donald Trump supporters).
But seriously, no amount of time that I spend outside of the US could ever strip me of my pride of being American. It's my home, it's where I was born & raised, and it's the land I love.
However, traveling has shown me certain things that we, as Americans, don't do as well as some other countries. For instance, we don't do healthcare as well as Denmark. We don't do temples as well as Thailand. We don't do paid vacation time as well as Australia. We do tacos pretty dang well, but still not as well as our neighbors to the south.
I enjoy analyzing the good & the bad of each culture that I come in contact with, and pondering how they compare to my own. On a recent trip to Cuba, I started realizing that there are many aspects of Cuban life that Americans could benefit from by incorporating them into their own. I started writing them down in my journal, and before I knew it I had created this list of 10 Things Americans Could Learn from Cubans.
(Disclaimer: these are broad generalizations made between the people of two countries, and obviously don't represent everyone's opinion nor abilities)
So, for #1, Americans could learn from Cubans…
How Not to Be Racist
Let's just go ahead and get controversial, shall we?
There is no black & white in Cuba, but every shade imaginable between. As I mentioned in my Faces of Cuba posts, years of interracial mixing have resulted in a rainbow-spectrum of Cubans. I'm not exactly sure why, but the Spaniards seemed to be way more liberal with "mingling" with people of African descent when colonizing the island than the British colonizers were in the United States. The US is certainly a melting pot in its own respect, but put simply, the proportion of multi-ethnic people to the overall population of the country is much higher in Cuba.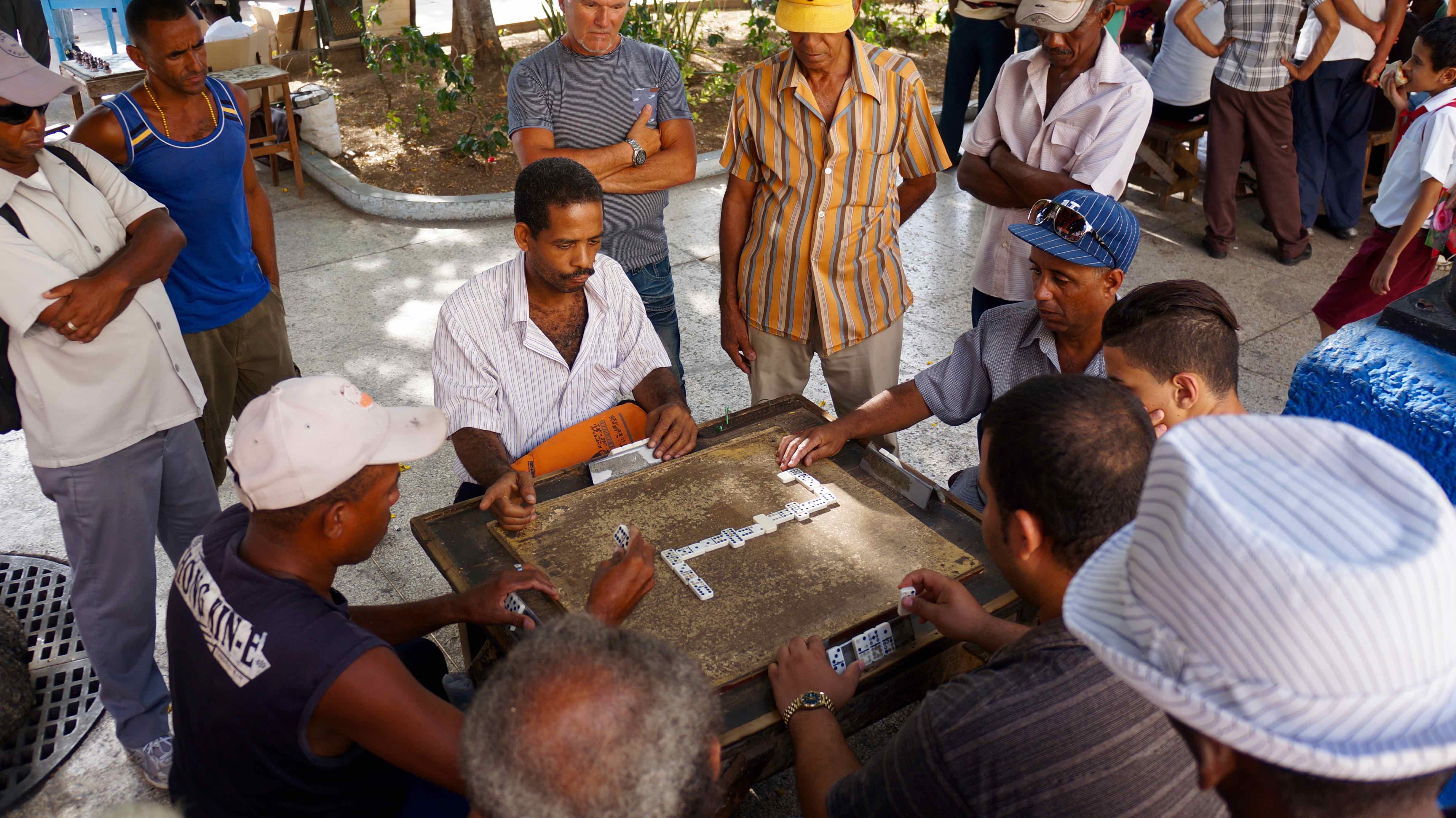 I never saw any examples of racially segregating behavior nor activities during my time in Cuba, quite the contrary. Meanwhile, back in the United States it seems like racial issues are boiling over every where you look. From the Black Lives Matter movement, to the Charleston church massacre, to a toupee'd jackass who wants to deport an entire demographic, and then close our borders to another actually being a serious candidate for president, it's no wonder that the majority of Americans view racism as a problem in our country.
How to Dance
Salsa, rumba, son classes, for free? You name it, Cubans can dance to it, and will be happy to toss you around the floor if you go out for a night of dancing. Music runs in Cubans' blood, & from a very young age Cubans start to learn moves that would leave most gringos tripping over themselves.
Did you know salsa has its origins in Cuba? Ever since then, this little island country has dramatically influenced modern music. Here, there is actually organization, creativity and thought put into dancing. Americans could learn a thing or two, and who knows? Maybe switch things up & take a break from humping each other on the dance floor & calling it dancing? That might be pretty cool…
How to Be Resourceful
Due to the bloqueo (trade embargo) which has limited products from entering Cuba for over 50 years, Cubans have had to take apart, replace, rebuild, and get the most out of things to make them last.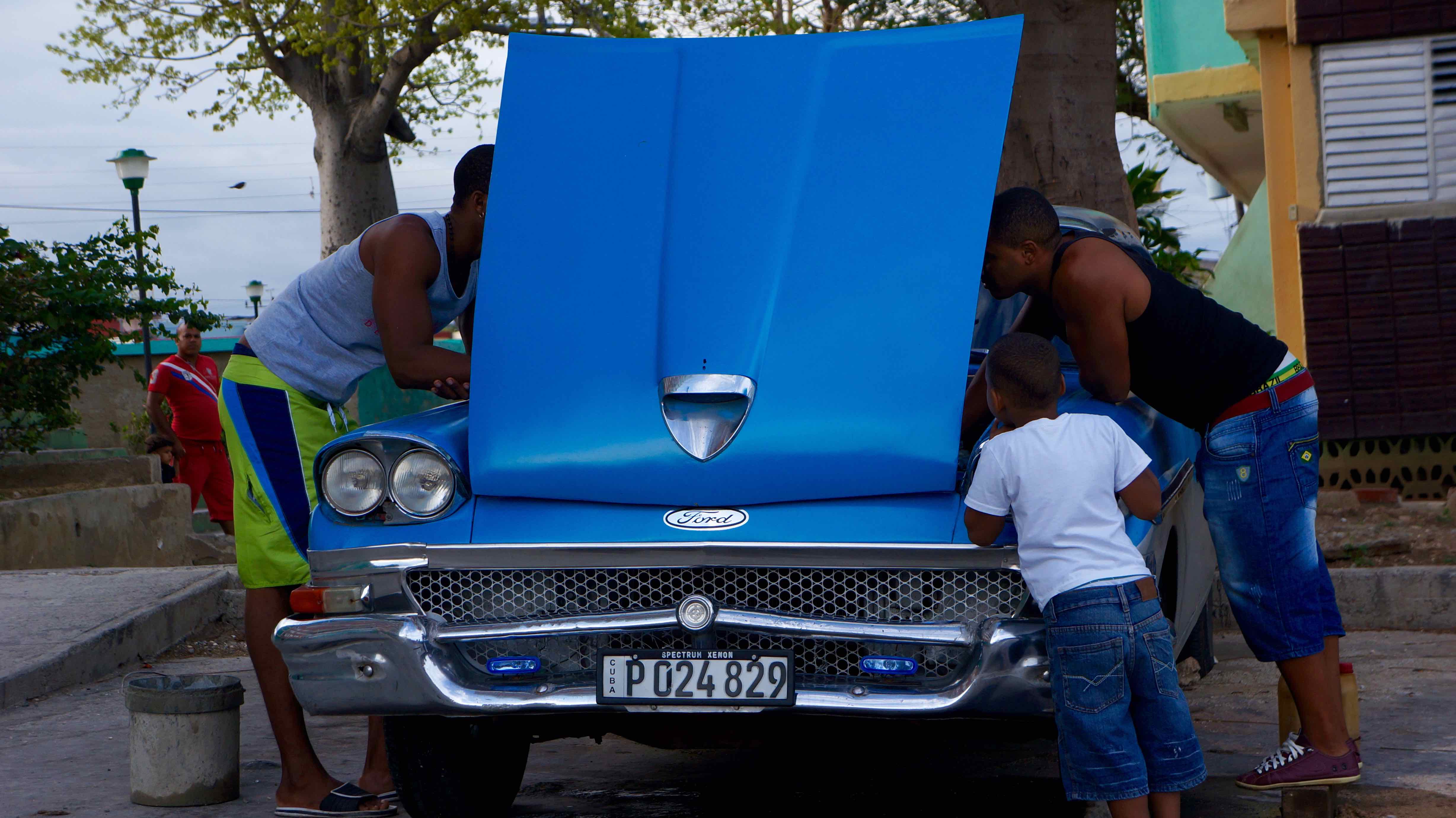 Picture a country full of modern-day MacGuyvers – dudes who can take some duct tape & a string and hand you back a fully functional toaster. Really though, you'll be hard-pressed to meet more resourceful & handy people, anywhere. In a day & age where more & more people's handiness is restricted to troubleshooting the latest technology, and fixing something means buying a replacement, hanging out with Cubans was eye-opening, & definitely motivated me to try to become more resourceful.
How to Talk to People
In Cuba, there is virtually no internet (there is, but it's so expensive that no one uses it), which actually means people still talk to each other face-to-face. Walk down any random street in Cuba and you'll see everyone else already doing just that – walking down the street. But they aren't just walking, they're living the moment "divirtiéndose" (having fun) in every shade that fun comes in. Playing dominoes, baseball, listening to music on their porch, smoking cigars, laughing and LOOKING EACH OTHER IN THE EYES & TALKING TO EACH OTHER.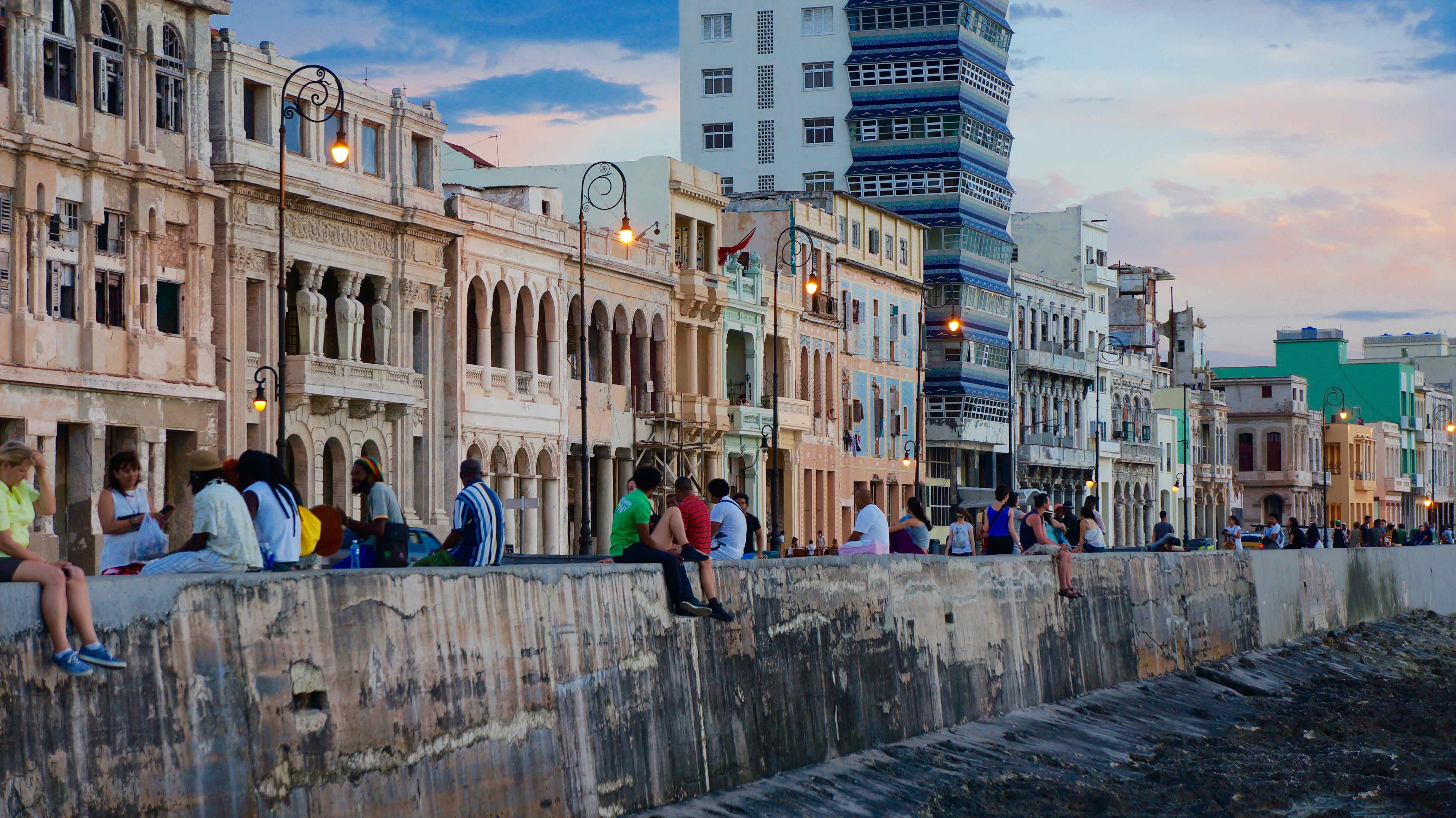 Remember when people actually did that? (I'm the worst with my phone sometimes). Go to Cuba & rediscover what it's like to not to be surrounded by people lost in their smartphones all day.
How to Not Be Materialistic
Most Cubans I know make $20-30/month official salary, and even with side jobs they have just barely enough to get by. Why that might sound awful to you, I eventually saw this life of frugality in a positive light. When you don't have disposable income, you don't buy things you don't need. When you don't buy things you don't need, you don't always want more. When you don't always want more, you are happy with what you have.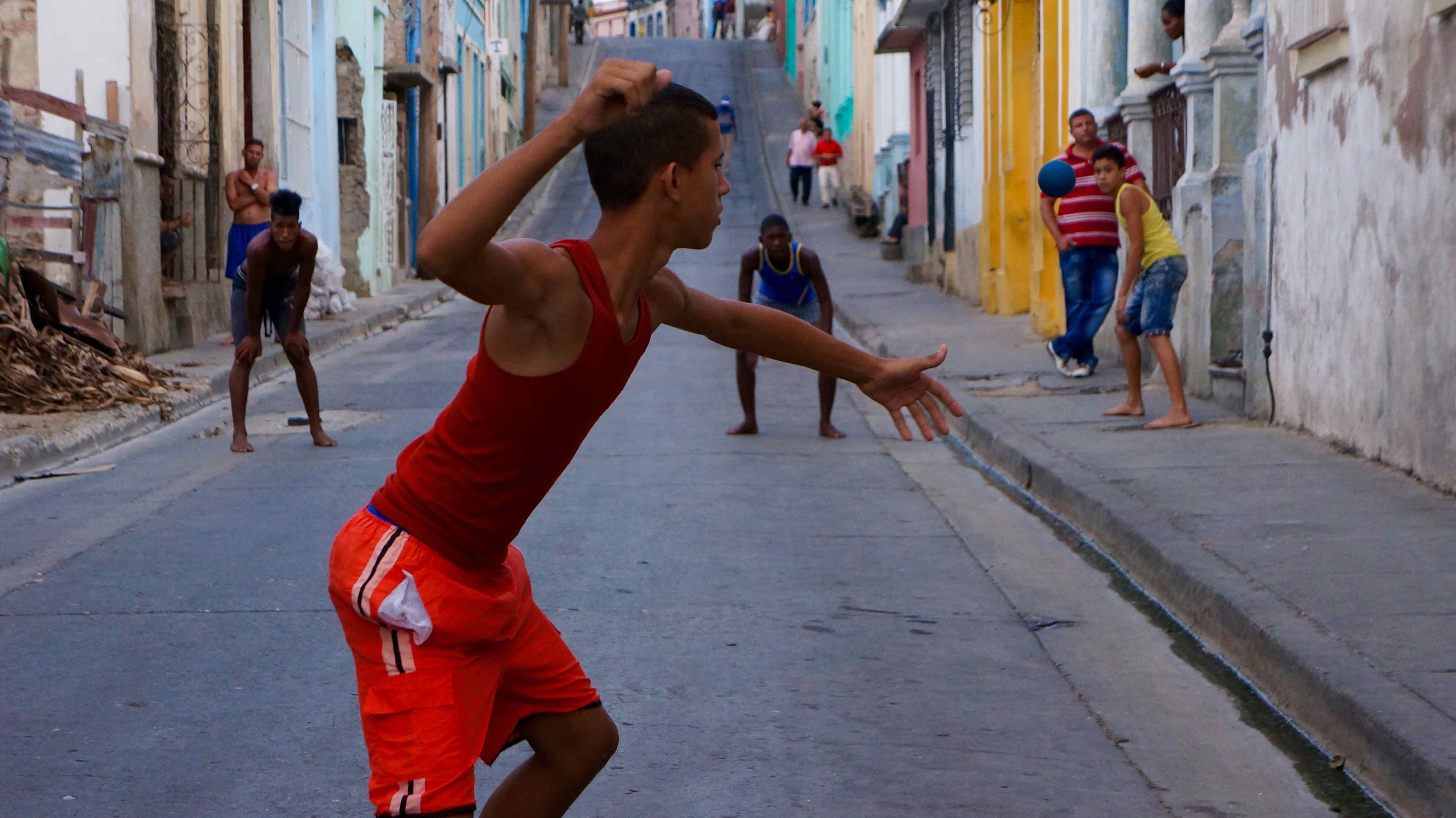 Americans seem to be obsessed with consuming, and "keeping up with the Joneses." We always want more more more! But as we've seen so many times in tragic cases of celebrities or successful people taking their lives, having more doesn't translate to happiness.
One of the reasons I enjoyed Cubans so much was because they were always happy – much happier than many Americans I know who make 40-50k (or more) before Christmas bonuses roll around. I'm not advocating that you all quit your job & try to live off of $30/month, I'm just saying there is something special about living a simple life. Cubans are happy. Cubans are smart. Be like Cubans.
How to Stereotype Less
During my 6 weeks in Cuba, I told everyone that I met that I was from the US, and they always greeted me with open arms.
"Los pueblos nos llevamos, nuestros gobiernos no tanto" (Our people get along, our governments not so much) I heard Cubans say on more than one occasion.
Meet the common American, they'll tell you that the Cuban is a communist American-hater – we're taught that ever since grade school. Introduce yourself as an American to the common Cuban & they'll put their arm around you while telling you a story or a joke. It's funny, because the Cuban government's censorship on their press & school materials is much more biased & repressive than ours, but even so, Cubans seem to realize that they should think past what they're taught in schools. Many things helped shatter my stereotypes of Cubans, but one of the main reasons was their refusal to stereotype me.
How to Be Self-Confident
You know that "Dance like no one is watching" quote that was kind of cool to post on your Facebook like 8 years ago? Well, apparently no one's watching in Cuba, because these people can swing & spin all night with little regard for human life (much less opinion).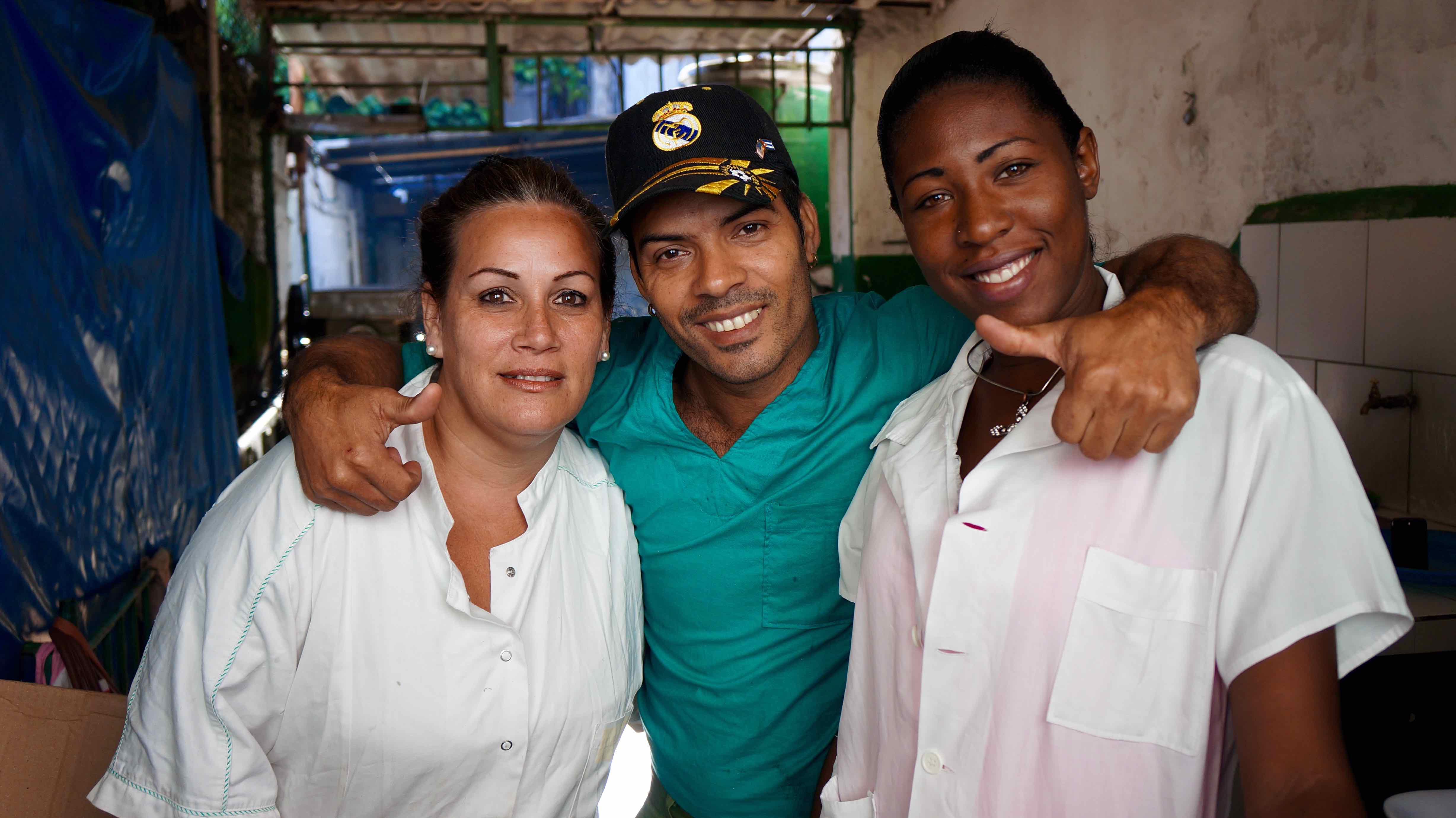 But Cubans' self-confidence seems to extend beyond the dance floor. Cubans walk around strutting their stuff through the streets, meeting anyone & everyone, talking very directly & firmly, with plenty of hand gestures & facial expressions to boot. At first, I thought I was pissing people off somehow, but then I realized that that's just Cuban presence – loud, animated & confidently in your face.
Why are Cubans so confident? Maybe it's because Cubans are, in general, physically attractive. Maybe it's their culture. Or maybe it's because certain self-image complexes, brought about by social media & hollywood-culture, still haven't penetrated society yet. Either way, we all could (myself included) learn a little bit about self-assurance from these people.
How to Be a Good Neighbor
If you ever find yourself hanging out with Cubans in or around their house, you'll quickly notice that other people constantly are appearing, hanging out for a bit, then leaving. After some head scratching, I realized that most of the time they're just neighbors who live next door or down the street. They'll show up without a shirt on, smeared in grease to ask for a wrench. Or maybe at dinner time, when they've run out of rice.
In the United States, you may or may not know your neighbor's name. In the United States, you may or may not call the cops if someone you don't know knocks on your door. Latino countries are much more collectivistic societies than the USA's pronounced individualism. When you mix in Cuba's socialist system, everyone learns to help each other out, and that's nice to be around.
How to Read & Write
According to the 2015 CIA World Factbook,
Cuba has a 99.8% literacy rate, good for the 3rd highest in the world after South Korea & Latvia.
The US actually didn't report figures for the study, but when thinking of some folks I personally know in Rabun County, Georgia, I'm not optimistic we'd come in above Cuba.
College & all higher education are completely free in Cuba, and the general populace takes full advantage of this great opportunity. I met multiple Cubans who got their doctorate without paying a dime. Needless to say, when you're consistently getting schooled with political banter from people you randomly cross paths with, you know you're in a pretty educated place.
How to Slow Down & Relax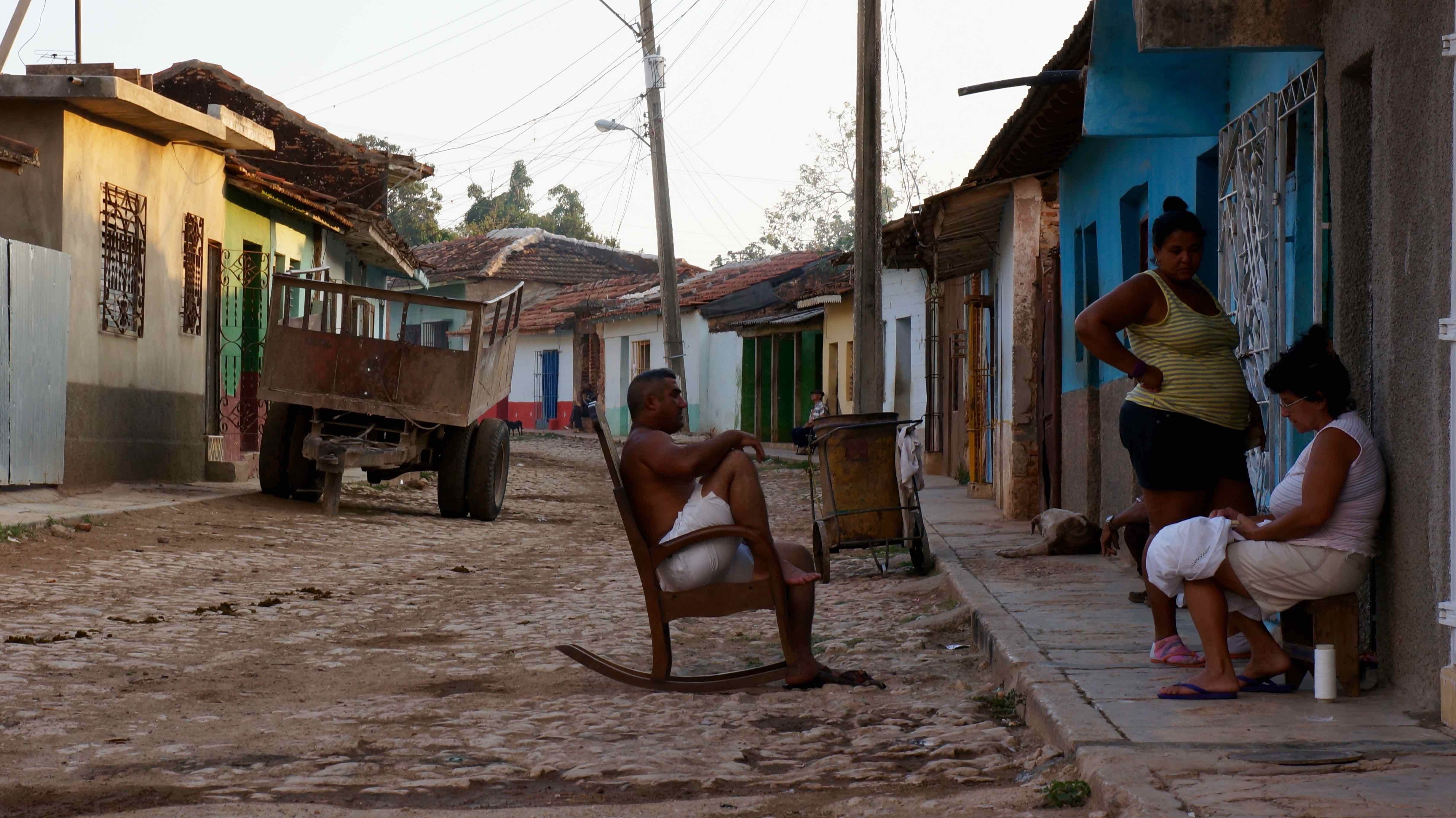 Gotta get to work, gotta workout, gotta finish that email, go go go!
I actually really admire the work ethic of the American businessman. Entrepreneurs in the states have created some of the best companies in the world! But for every successful entrepreneur in the US, there are 100,000 overworked Americans. In fact, working hard is drilled so deep into our DNA that there exists no other reality for many of us. Apparently 4 out of 10 Americans don't even use all of their paid vacation time off. Come on now guys, seriously? Sounds like those people need a taste of the Caribbean lifestyle found in this tropical island nation.
"El tiempo te mata" (Time kills you) a Cuban dude told me one day when he caught me checking my watch. Maybe there are certain things about me that I'll never be able to change, but traveling through Cuba definitely helped remind me of the importance to sit back and enjoy life as it comes at you.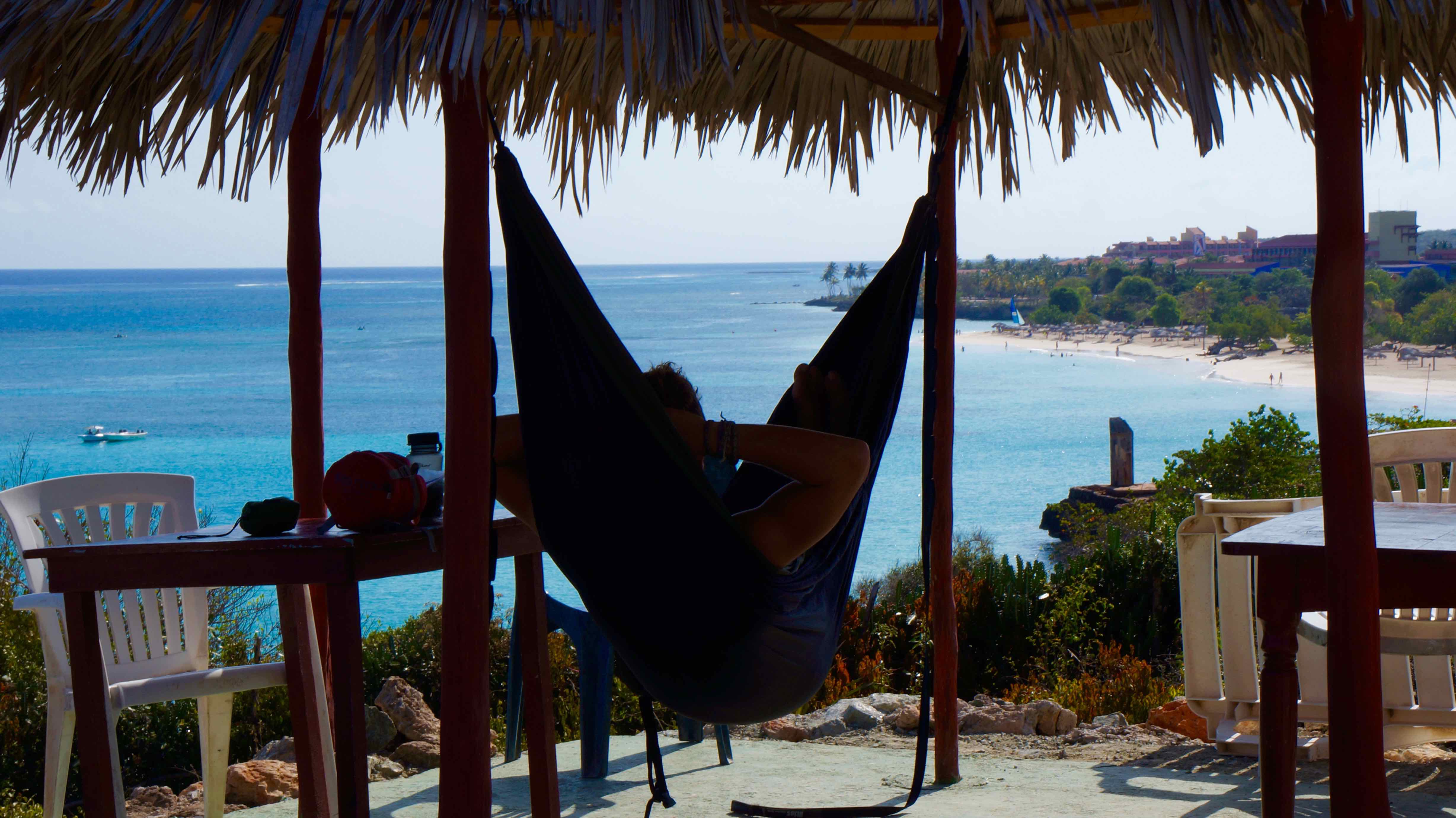 But, 'MURICA IS THE BEST COUNTRY IN THE WORLD!
I used to say this a lot. Now I don't even know what that means.
Trying to say which country is the best is like trying to say which person is the best. Are you better than your neighbor? Or are you just different? Is your mom better than your dad? Maybe your mom is more patient & your dad a better accountant.
Look, this isn't a competition between countries. The purpose of traveling is to build your appreciation of the diversity found around the world, not to inspire you to pit countries against themselves in some sort of generalized ranking.
The greatness of the United States is undoubtable, and was reaffirmed to me in more ways than one during our glorious 9,000 mile road trip this past summer. But for me to say it's the "best" would be an arrogant display of ignorance & disrespect to other countries' unique identities.
The reality is that there's an entire world out there filled with places & people who are ready to blow your concept of "best" out of the water. A bigger world waiting to shape your ideas & redefine your aspirations. A crazy world full of learning experiences that can teach you more about life than any textbook could.
Rejoice in the knowledge that your way of life, in your country, is not necessarily the best. Humbly accept that you could learn a thing or two from other cultures. Then, avoiding complacency, seek to expose yourself and grow as much as you can.
Travel is fatal to prejudice, bigotry, and narrow-mindedness, and many of our people need it sorely on these accounts. Broad, wholesome, charitable views of men and things cannot be acquired by vegetating in one little corner of the earth all one's lifetime. – Mark Twain