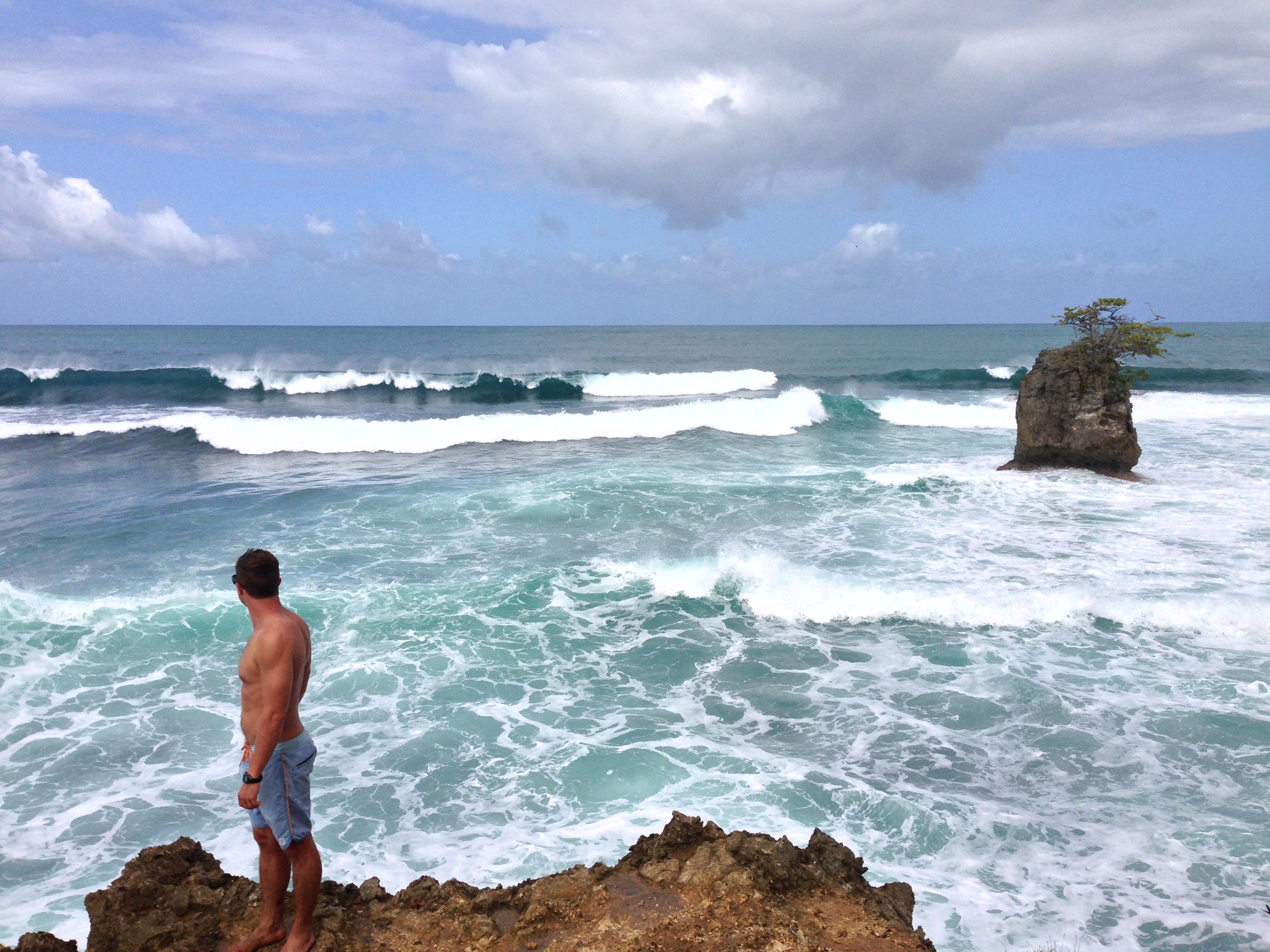 It was the summer of 2013, I had just completed my TESOL certification,  and was ready to move to a Spanish-speaking country to teach English & learn Spanish.  It was a big decision, one that would certainly affect the trajectory of the next few years of my life.  I had done a bunch of research, talked to friends who had already traveled south, but still couldn't pull the trigger on which country to go to.  So I did what anyone does when they need help making a decision:  I posted it on Facebook:
Teach English in Costa Rica or Colombia?
I had narrowed it down to these two countries, and thought a little input from the friends and family couldn't hurt.  Why did I have it narrowed down to these two countries?  I'm not really sure. There are so many amazing countries in Latin America, but these two countries always had fascinated me.  Knowing what I know now, maybe my top 2 list would have been different. Maybe not.  In the end I chose Costa Rica, and here's why:
Costa Rica is an outdoor enthusiasts paradise.  There are mountains, smoking volcanoes, cloud canopies, rushing rivers, cascading waterfalls, tropical rainforests, etc.  If you get bored in Costa Rica there is no hope for you.
Costa Rica is statistically the happiest country in the world according to many studies, 

including this one

.  I'm not exactly sure how you would measure that type of thing, but I'll just say Pura Vida (which means Pure Life) isn't their national saying for nothing.
The beaches.  I mean, you know Costa Rica means "rich coast" in Spanish, right?  Spanish conquistadors had great reason, actually many reasons, to name this country Costa Rica, as there are close to 300 beaches here.  From the endless wave breaks on the Pacific, to the lush, wild jungle beaches of the Caribbean – there's a beach for everyone in Costa Rica.
Although all countries are safer than what travel reports tell you and the news channel show you, Costa Rica is actually statistically safer than many other countries in Latin America.  Maybe the fact that Costa Rica's national army was abolished in 1949 has something to do with that.
Costa Rica is a wildlife lover's dream.  For a country that has less than 0.05% of the world's land mass to have over 5% of the world's biodiversity is truly an incredible stat in itself!  I used to have more monkey & sloths as neighbors than humans!
Costa Ricans are known as having a clean, easy-to-understand accent of Spanish.  It's not "better" Spanish, just easier for beginner's.
Costa Rica is close to the United States.  There isn't too much space on the map that separates my country from Costa Rica, and round trip plane tickets on

Spirit Airines

 will only set you back $300 or so if you look at the right time.
Finding a job teaching English in Costa Rica is a piece of cake if you know where to look.  I wanted to be able to get a job quickly so I wouldn't blow too much of my savings.
Costa Rica is a small country.  Why is that a benefit you might ask?  Well, because not only can you buy a bus ticket to almost anywhere in the country for about $12-15 dollars, but also because you're close to other, surrounding countries.  You can scoot on over to Nicaragua or

Panama

 in no time, which makes adventures in other countries & VISA renewals super accessible.
The weather.  Although the rainy season lasts for a few months depending on where you are and what time of year it is, the temperature virtually hovers between the upper 70s & 80s (23-29C) yearlong.  I think at one point I went a solid month without putting a shirt on.
These are more or less the reasons why I chose to teach English in Costa Rica over Colombia.  I'm not saying that Costa Rica is better than Colombia, nor any other country where I could have taught English.  In fact, I've never been to Colombia, and of all the countries that I haven't been to in Latin America, I want to go to Colombia most.
I'm just saying that these are MY reasons for choosing to pick up & move my life to Costa Rica, and after living there for a solid 8 months, I can safely say that all of these things turned out to be true for me & my experience.
Teaching English in Costa Rica Resources
Dave's ESL Cafe – A huge online community of English-teaching opportunities
De La Pura Vida – Lots of great info about living the Pura Vida as an Expat – the author Erin is a sweetheart
Wizard Costa Rica – Where I taught English in San Jose – probably the best place to teach in CR
Good luck!  Feel free to message me if you have any other questions about Costa Rica.  PURA VIDA MAE!
But before you go check out this awesome promotional video for Costa Rican tourism!